University of Lucerne Knowledge Network
INTERACTIVE DESIGN | INFORMATION DESIGN | BRANDING & IDENTITY
 Developed for the University of Lucerne in Switzerland, the Knowledge Network is a responsive search engine visualization. Included as part of a website re-brand, the Knowledge Network and Business Law Institute were designed and developed by Chloe Negrette in collaboration with
Icon Worldwide
. The University tasked us with creating a fresh, responsive, user-friendly design for the main portion of the website, as well as a new, tactile-infographic-like experience in which users could input information and see it change on screen. This new tactile data visualization aims to visually represent their courses and offerings in the Business Law Institute. The data visualization was designed to be tactile, exploratory, and fun for users to experiment with.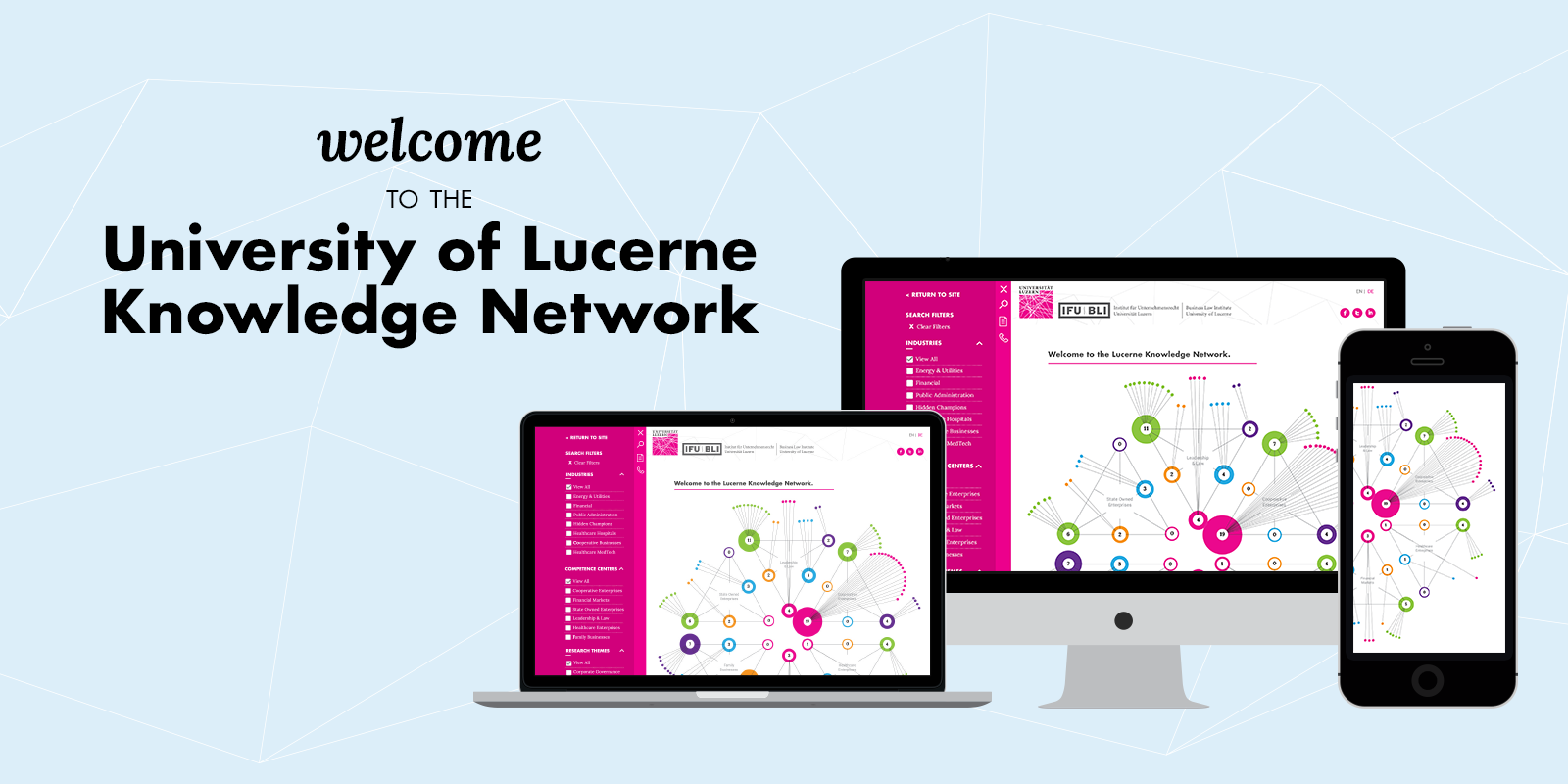 I came up with the idea of visually representing search results from all the articles on the website,
using a geometric bubble-style infographic that was both interactive and tactile.
The user is able to check and un-check boxes using the collapsible sidebar on the left (visible in the design mockups below). The user can select only the search parameters that interest them and can then further click on the visualisation to show/hide certain elements. Doing so will change the visualisation on the right in real time. The user may also collapse and expand the bubbles by clicking on them directly in order to see more or less information as needed.